Brasilian Butt Lift with hyaluronic acid
It's possible to increase the volume of the buttocks, changing shape and size in cases where they are sagging and relaxed due to weight loss and/or aging.
The volume increase can be performed by:
Macromolecular Hyaluronic Acid Implant (Hyacorp TM) with 10ml vials injected through a cannula into the depths of the tissues. At least 3-4 vials per side should be assumed to have adequate visible remodeling.
Average duration: 12-18 months
Before undergoing a buttock filler treatment it's important to have an interview with the doctor, who will assess the severity of the imperfection and indicate the type of filler to use, also inquiring about the patient's state of health and any contraindications to treatment with filler to shape the buttocks.
At the end of the buttock modeling treatment and within 24-48 hours, side effects such as swelling, redness and some bruising may appear in the treated area. This is a normal phenomenon and it resolves itself in a short time.
Those who choose to shape the buttocks with the filler can immediately resume daily activities.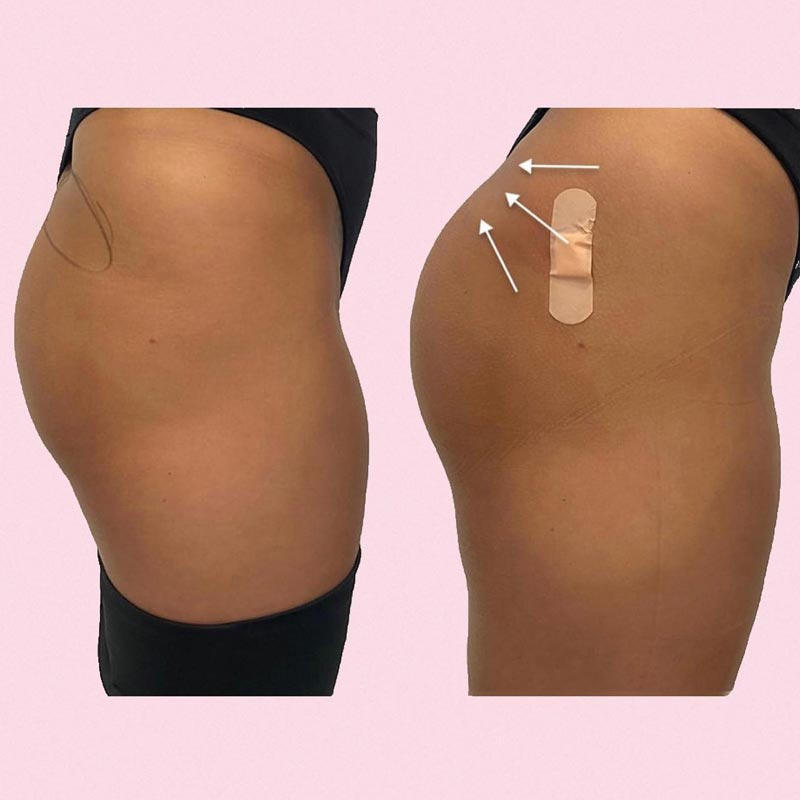 Consultancy in medicine and cosmetic surgery
Request an online consultation by filling out the form: