The appearance given by shaving and whiskers is a factor of considerable importance in the style of a man. The beard and mustache transplant is the best solution in case of hair loss due to testosterone. With the Micro FUE HD technique thickening or high-density beard formation can also require 2000 – 3000 units. These are explanted with a 0.7 mm punch from the donor area (nape and parietal area) which must necessarily be shaved.
The reduced size of the punch explodes the follicular units partially (section) leaving a peripheral portion of the same in place but perfectly able to regenerate the explanted follicles. The Micro FUE HD technique therefore preserves the donor area. After a short time from the explant, the hair of the donor area grows back leaving no trace of the intervention immediately.
One week after transplanting, the affected area will be very natural to the eye. The healing process of the donor area is fast and in 15 days it will recover the appearance it had before the operation. The healing instructions are the same as for the FUE method of hair transplantation.
After six months the patients will see most of the final result and in 12-18 months it will be possible to admire a full and natural beard.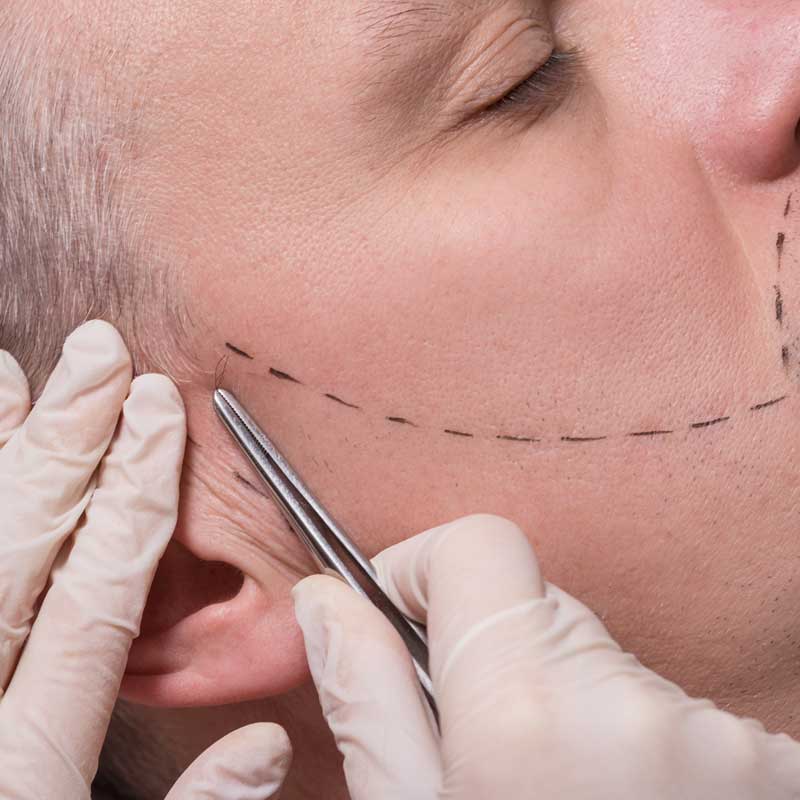 Consultancy in medicine and cosmetic surgery
Request an online consultation by filling out the form: