The patient who must be treated with PRP is subjected to a blood test (max 60 cc). This blood is subsequently inserted into a special device and centrifuged to separate the platelets from the other cellular components, so as to obtain a product with a high platelet concentration, which is used for aesthetic treatment.
The mechanism of action of PRP, which is injected into the patient, is due to a slow and continuous release of abundant growth factors present in the platelet granules. This release stimulates the production of collagen fibers. his is why treatment with PRP is equivalent to a real "restructuring care" for female skin and allows to obtain truly formidable results in terms of rejuvenation.
Ideal for face, neck, décolleté and hands.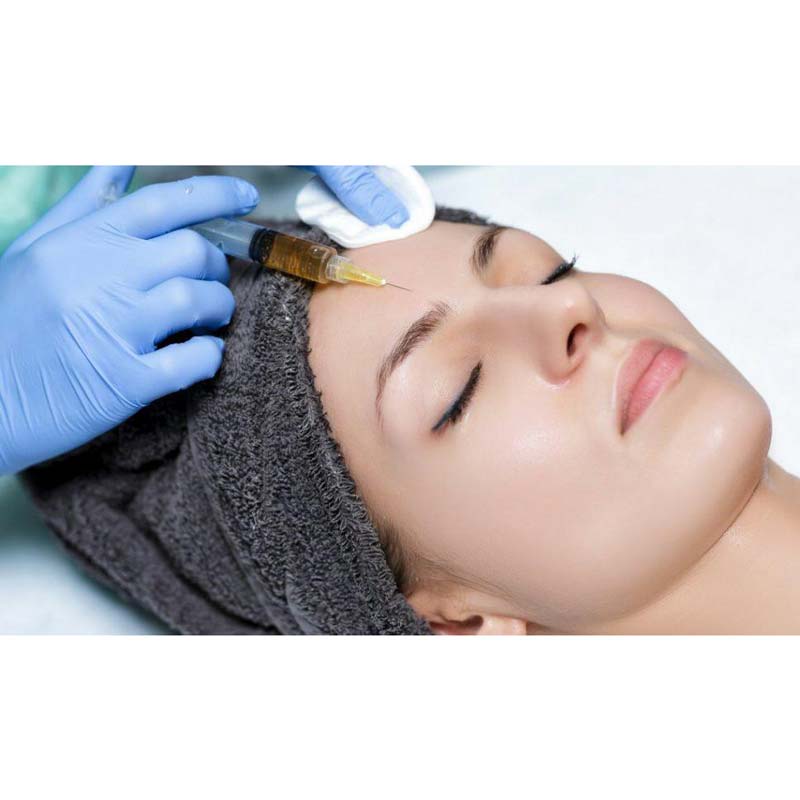 Consultancy in medicine and cosmetic surgery
Request an online consultation by filling out the form: