Illipofilling is a surgical procedure consisting of two phases: the first involves taking the adipose tissue (fat) from areas of the body where it is most represented and the second involves transferring it, after appropriate treatment, to other regions of the body where it it is deficient, very often on the face but also in other bodily sites.
The adipose tissue (fat) is sucked from the areas of the body in which it is naturally present in greater quantities, such as the abdomen, hips, thighs, knees. Then, through small cannulas connected to syringes, it is injected into the area to be filled. It is in effect a tissue graft.
The results obtained with lipofilling are generally long-lasting and satisfactory for the patient.
The only limit of this intervention is the partial reabsorption of the transferred fat tissues. It remains, however, the only valid technique for certain areas of the body that cannot be treated with alternative methods, both in the face and in the body.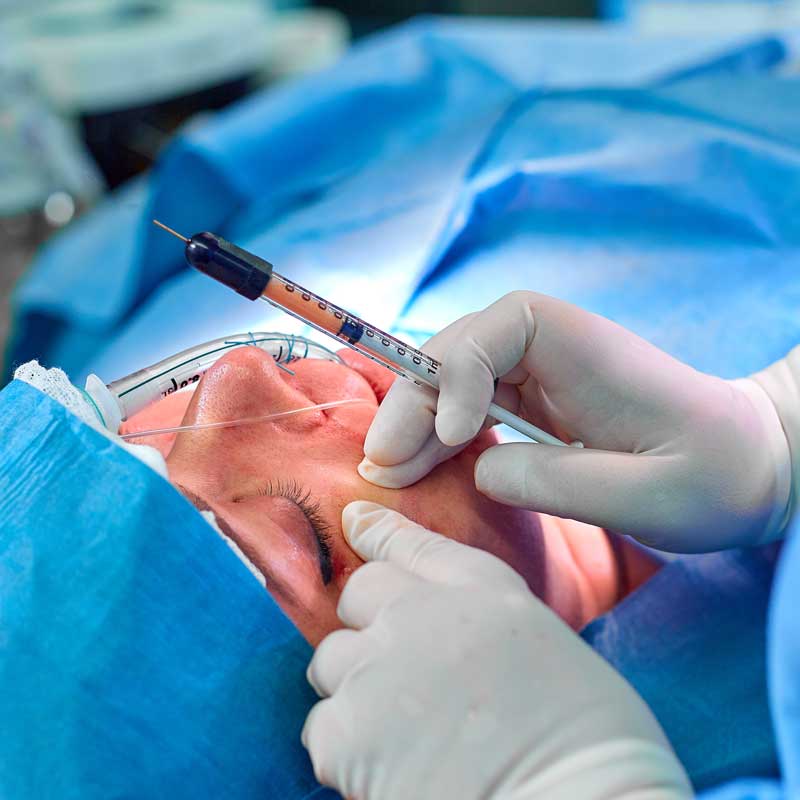 Consultancy in medicine and cosmetic surgery
Request an online consultation by filling out the form: