Lip augmentation with hyaluronic acid-based fillers is an aesthetic medicine technique that manages to harmoniously improve the appearance of the mouth.
The treatment consists in giving volume and shape to the lips as well as making them appear fuller, turgid and harmonious with the rest of the face. The Lip Filler treatment is also indicated to reduce wrinkles around the lips, to correct the so-called Gummy smile or "gum smile" and to correct any asymmetries.
The treatment is performed after applying an anesthetic ointment and an anesthetic is present inside the filler, therefore the treatment is painless. The duration of the effect, depending on the product used, ranges from a minimum of 6 months up to 1 year; the treatment can be repeated according to the patient's wishes.
In the first 24 hours there will be swelling which will soon disappear. After about 48 hours you will see the final result.
After the injections it is possible to develop small bruises or bruises in the injection areas, they will disappear after a few days.
Sun exposure is not allowed for 3-4 days after treatment. The result is immediate but improves in the following two weeks after the treatment.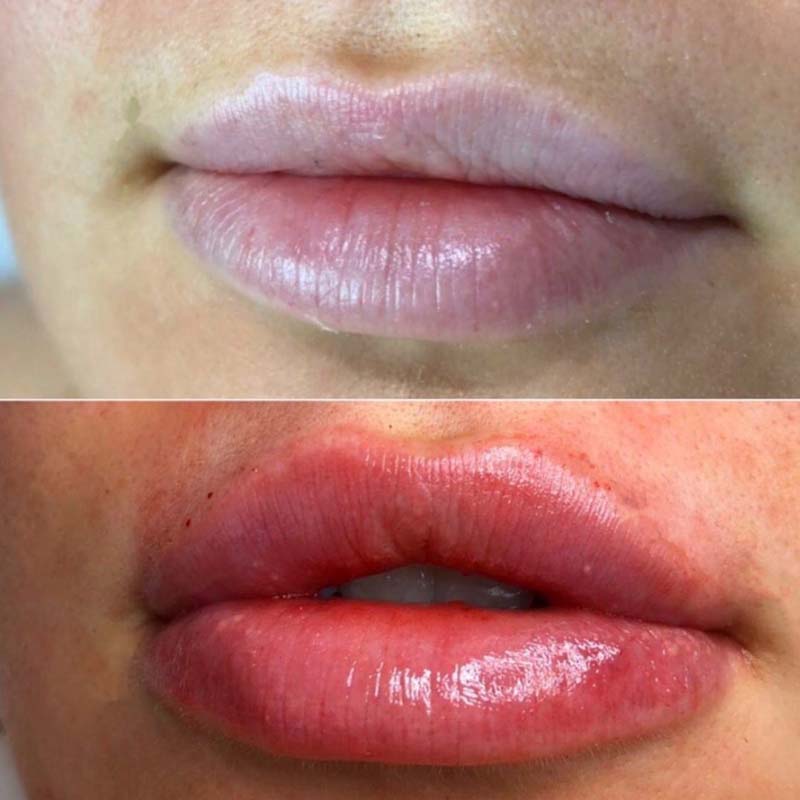 Consultancy in medicine and cosmetic surgery
Request an online consultation by filling out the form: