Lip Lift:
direct lip lifting
Direct lip lifting, also known as lip lift, is a surgical procedure aimed at reducing the vertical dimension of the upper lip and, at the same time, increasing its volume.
This surgery involves the removal of a small strip of skin, precisely the one that is above the labial muscle, in this way an eversion of the mucosa itself will be created which will give a more voluminous and fleshy appearance to the lips themselves.
Through this incision, a small portion of skin and subcutis will be removed and the upper lip can be pulled upwards by raising its edge.
By doing this, the lip will become higher and more evident and its natural design can be modified by modifying the CUPID'S ARCH, thus obtaining more voluptuous and fleshy lips.
The improvement will be very evident not only from the front but also from the side.
The lip lift is performed under local anesthesia in a surgical outpatient clinic.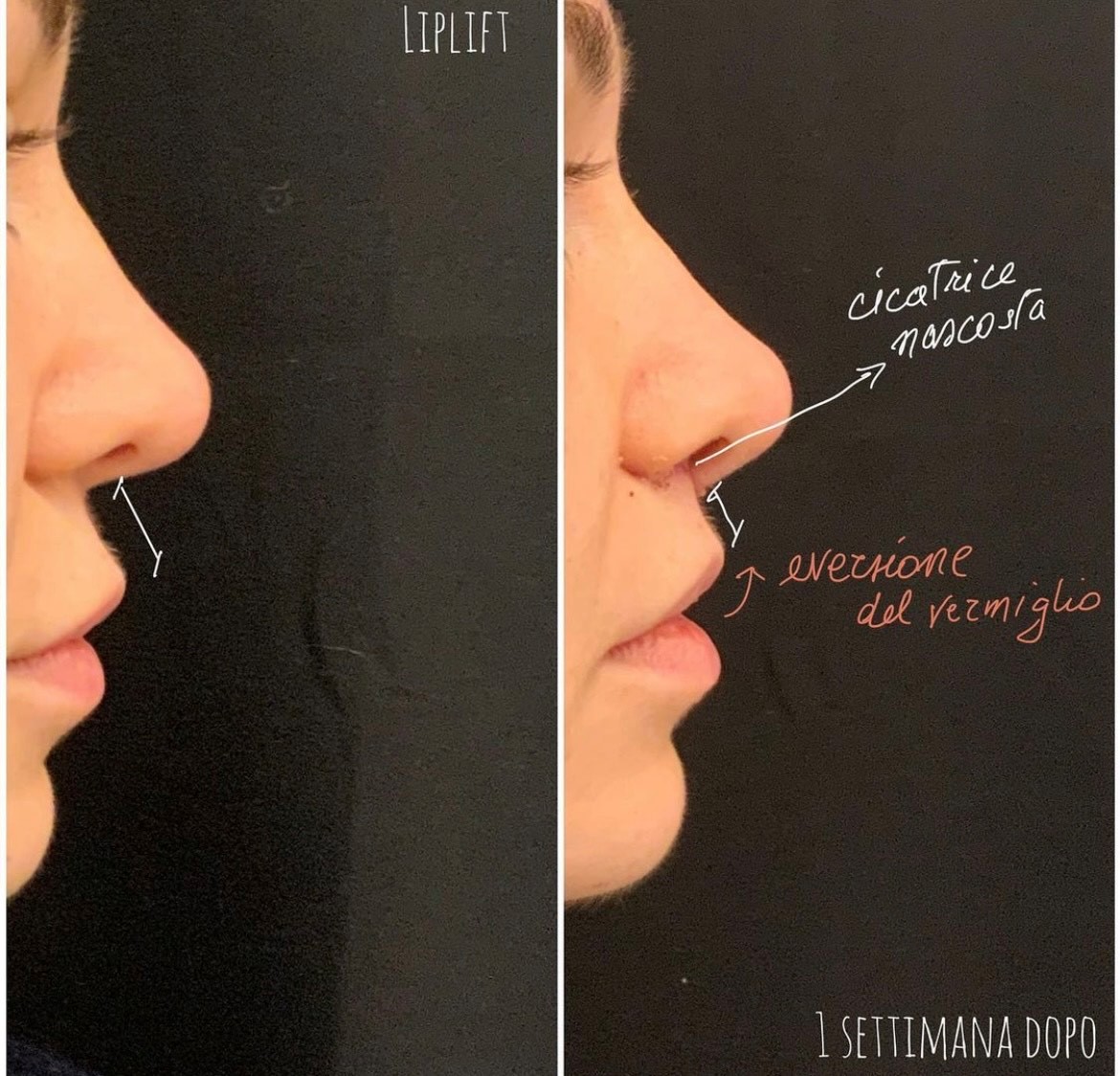 The duration of this intervention is 15-20 minutes and allows an immediate return to everyday life.
Small stitches are used which will be removed after 5 days.
It does not involve bruises but only slight swelling of the upper lip which will disappear within 4-5 days.
The UPPER LIP LIFTING surgery does not involve any major risk or complication. It will only be necessary to pay attention to the good healing of the surgical scar which usually becomes invisible in a few weeks
The result will be definitive
Consultancy in medicine and cosmetic surgery