Stretch marks are a very common blemish, both among women and men. Stretch marks are real scars on the skin due to broken elastic fibers in the dermis layer.
They can occur practically all over the body, but the most affected areas are hips, buttocks, back, breasts, abdomen and arms, n orally 3/4 sessions are sufficient to obtain results soddisfacenti e stabili nel tempo.
In the case of pink or red stretch marks, a peeling based on glycolic acid may be sufficient.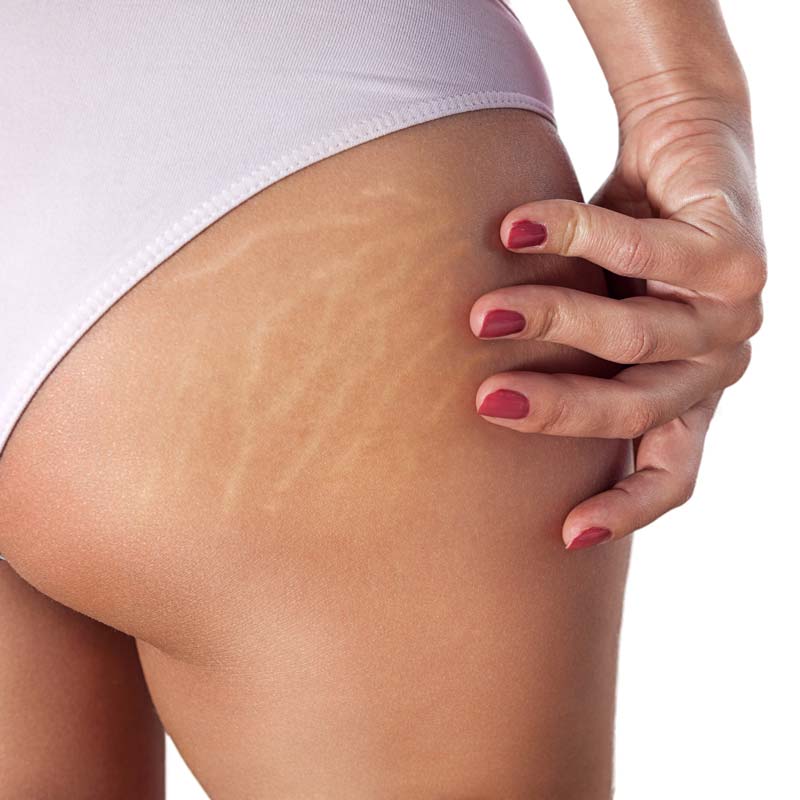 Consultancy in medicine and cosmetic surgery
Request an online consultation by filling out the form: