Mastopexy without or with prosthesis
Mastopexy is indicated for women who want to lift a sagging breast (breast ptosis) or reduce and change the shape and size of the areola.
The intervention consists in the removal of the excess skin, in the remodeling of the residual gland, in the positioning, if necessary, of breast implants in general sub-muscular and in the repositioning of the nipple areola complex falling in a higher position, at the apex of the cone breast. Depending on the case, the scar can be only one, around the areola, when the fall of the breast is small and the prosthesis to be inserted is not very large.
In the most accentuated cases, the scar around the areola is joined by a vertical that descends to the inframammary fold. Finally, when the fall and emptying are important to these scars, they are associated with a third, positioned in the inframammary fold. This last scar is called the inverted T.
The operation takes place under general anesthesia.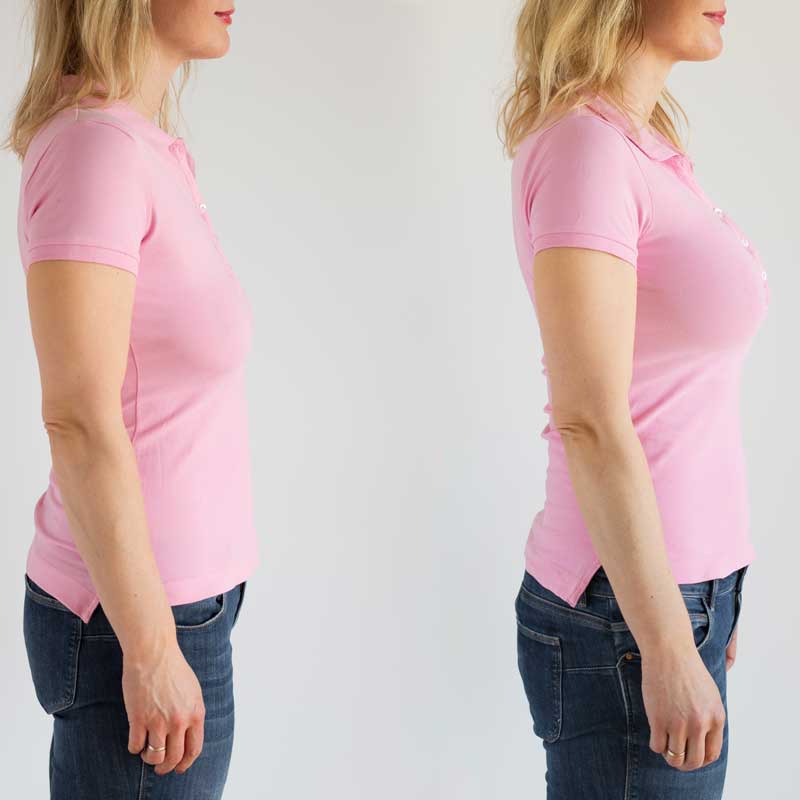 Consultancy in medicine and cosmetic surgery
Request an online consultation by filling out the form: